About Westlake Plumbing
Your First Choice for Plumbing Service Repair, Emergency Service, and Sewer Line Inspection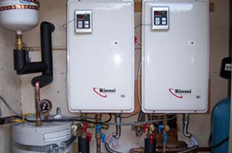 Westlake Village Plumbing has over 72 years of plumbing experience and is the best choice for any plumbing service repairs, emergency services, and sewer line inspection. Westlake Village Plumbing is available 24 hours a day for emergency plumbing service for residential, commercial, and industrial sites around the entire Westlake Area. In case of an emergency, we can provide help over the phone while one of our technicians hurry to help repair your plumbing problem.
Westlake Village Plumbing takes pride in offering a diverse array of plumbing services such as plumbing service repair, emergency plumbing and sewer line inspection. Our superior services encompass all the plumbing needs in and around homes such as sewer inspections, bathroom, and kitchen repair, and hot water heater repair. Using only the most high-tech and cutting-edge technology we are able to discover the problem and the best possible solution in the most cost efficient and timely manner.
Call us now at 800-729-8149 and get an estimate on any of your plumbing service repair needs.